Who is the scariest movie villain ever?
Thanks
for
voting!
Total votes: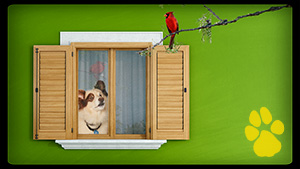 blog
Springtime
You know it's spring when you wake up to the sweet song of birds outside your window in the morning... And their cheerful chirping keeps you from being able to fall back asleep... And no matter how much you bark at them, they just keep brightly chirping away... And you're the one who gets yelled at even though you're only barking to drown out their incessant chirping. Spring is so unfair.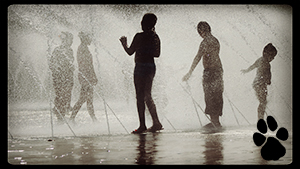 blog
Common Cents
On a walk in the park, I saw people tossing coins into a fountain and letting their kids play in the water. Can you believe that? Don't they know how dirty money is?! Dogs drink that water and bathe in that fountain, people! Don't dirty it up with your filthy pennies and children!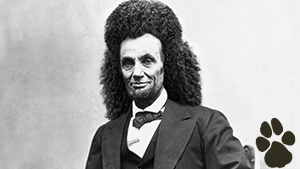 blog
Poodle 'Do's
It was great to help my best friend figure out the rules of love. Speaking of love, I started thinking about that poodle as I was flipping through Avery's history book. Abraham Lincoln with a poodle 'do. Although for all I know, that's what his hair usually looks like. Why else would he need such a tall hat?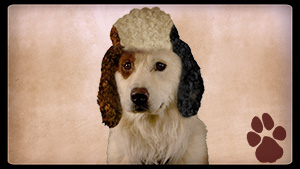 blog
First Crush
So Avery has her first crush. I just got over a crazy crush on a French poodle a couple weeks ago. I was so obsessed, I considered getting the same haircut. I think pretty much everyone looks better with a poodle 'do. Well, I'm not sure if I look better. It's hard to improve upon perfection. But it does give me a certain je ne sais coif.

Where's the best place to bury a bone?
Thanks
for
voting!
Total votes: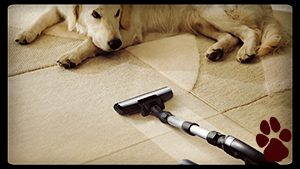 blog
Vacuum Cleaners
People think dogs are afraid of the vacuum cleaner, but that's just ridiculous... Even though the vacuum sounds like an angry elephant and comes at you with the insatiable appetite and persistence of a honey badger. But we're not scared... However, if we were scared, hypothetically speaking, it wouldn't help to see you laughing at us and taking video to post online as we growl and bark at the devilish machines.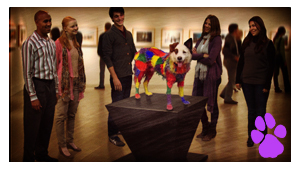 blog
The Big Winner
Chloe won the art competition, Avery and Tyler patched things up, and Karl's portrait of Bennett and that weird-looking dude is hanging at the dry cleaners. So everybody won. Except me. Nobody told me the winning piece of artwork had to spend a week on display at the museum. At least the paint was kid-safe and washed off. On the plus side, at night when the museum was closed, I amused myself by recording some small changes to the audio tour guide. You should see the amazing works by Salvador Doggy and Henri Muttisse.
Are you sure?
By clicking CONTINUE you will close your current game and your progress will be lost.
Sorry,
there was an error in processing your message.