I share my biggest secrets with...
Thanks
for
voting!
Total votes:

I mostly see my friends...
Thanks
for
voting!
Total votes:

My best friend and I are...
Thanks
for
voting!
Total votes:

The best part about going back to school is...
Thanks
for
voting!
Total votes: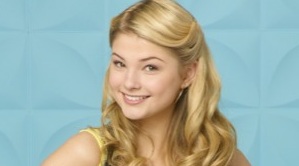 question and answer
Q&A with Stefanie Scott!
"Stefanie Scott is a high school student in real life AND she plays one on TV - she must be an expert." Read now »
What are some must haves for a school backpack?
Stefanie Colors galore and fun patterns! My backpack is mint green with white polka dots - no boring dark backpack for me!
Do you like quiet or noise when you're doing homework?
Stefanie Honestly, it has to be quiet...if I'm listening to music I end up singing and if people are talking I end up joining the conversation so I think quiet is best for me :)
What's a subject you haven't studied but want to?
Stefanie If ONLY they had a subject on baking the perfect cupcake...sign me up!
What was your favorite first day of school outfit?
Stefanie I've always had uniforms - but that's a great excuse to use accessories to make yours stand out - in the past I have used jewelry, a flower in my hair and patterned socks to make it represent my personality!
School uniforms - love them or hate them?
Stefanie Love them - life's so much easier without having to put together an outfit in the morning - a few extra minutes of sleep!

gallery
AD: Dress to Impress
What did you do on your summer vacation? You probably changed a little, and your wardrobe should too! Keep these fall trends in mind when you're back-to-school shopping. View Now »

New grade, new style! I want my school bag to be...
Thanks
for
voting!
Total votes: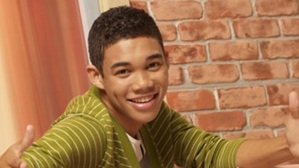 question and answer
In the Spotlight: Roshon
"You've got questions for Roshon Fegan, and he's got answers!" Read now »
Alahzei, 8 Do you get scared before you dance?
Roshon I don't get scared before I dance, but I get very excited and anxious. I really love to perform, it's a thrill!
Tiana, 9 Which episode of Shake It Up was the most fun to make?
Roshon One of my favorite episodes of Shake It Up is when Rocky and CeCe use me as a secret weapon in the talent show to help them win!
Taylor, 10 What is one of your most embarassing moments?
Roshon One of my most embarassing moments is when I tried to be cool on the dance floor and I tore my pants trying to do the splits!
Are you sure?
By clicking CONTINUE you will close your current game and your progress will be lost.
Sorry,
there was an error in processing your message.