What do you do the day after Thanksgiving?
Thanks
for
voting!
Total votes: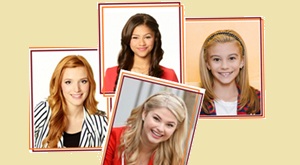 gallery
We asked, they answered!
We asked some of our favorite stars about their Thanksgiving traditions! Look at the answers and share your traditions and memories with us! View Now »

What is your favorite food on the Thanksgiving dinner table?
Thanks
for
voting!
Total votes: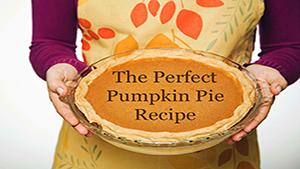 gallery
The Perfect Pumpkin Pie Recipe
Help out this Thanksgiving by making an easy and delicious pumpkin pie with this recipe! View Now »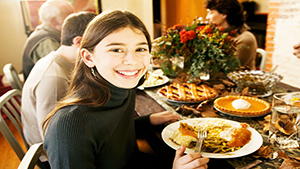 article
Turkey Day Traditions
When you think Thanksgiving, you may automatically think TURKEY! Thanksgiving dinner is a main staple of this holiday, but there are plenty of ways to celebrate before you get to the table. Spend some time with your family and friends on Thanksgiving Day, and maybe start a new tradition! Relax and watch the annual Thanksgiving football game, then get active at halftime by challenging your parents and siblings to a game in the park, and maybe the winner doesn't have to do dishes! Or gather all your friends and head to your local Thanksgiving Day parade to cheer on your neighbors and celebrate your community. You could also create a Thanksgiving tradition of giving back. Spend the day with your family at the local food shelter helping to serve Thanksgiving dinner to those who are less fortunate. What Thanksgiving traditions do you and your family have? Tell us in the comments section!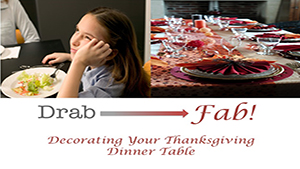 gallery
Drab to Fab!
Does your Thanksgiving dinner table need a little more excitement? Check out some easy ways to decorate for the holiday! View Now »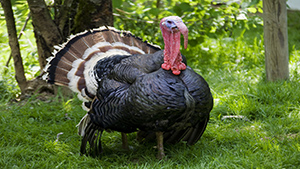 article
Did you know... Thanksgiving Fun Facts!
Thanksgiving is coming! Okay, I'm sure you knew that. If you want to provide some entertainment for your family during Thanksgiving dinner, try dazzling them with some of these fun facts!
1) Benjamin Franklin wanted the turkey to be the national bird of America
2) The yearly Thanksgiving Day parade in New York City used LIVE ANIMALS instead of floats from 1924-1927
3) The first Thanksgiving celebration lasted three days
Do you know any other wacky Thanksgiving facts? Share them!

When do you listen to music?
Thanks
for
voting!
Total votes:
Are you sure?
By clicking CONTINUE you will close your current game and your progress will be lost.
Sorry,
there was an error in processing your message.