What's your favorite sport to follow this time of year?
Thanks
for
voting!
Total votes: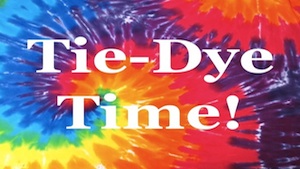 gallery
Tie-Dye Time!
Brighten up your winter day with tie-dye! Be sure to get parental permission before following these directions, then get creative and go tie-dye crazy! View Now »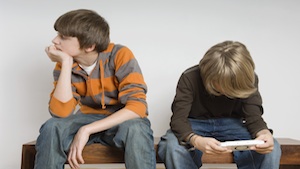 article
Boredom Busting Creative Crafts
If it's cold outside and winter sports and snow aren't your thing, don't worry! There's plenty to do inside on a cold winter's day to keep entertained, you might just have to get a little creative. Get together with your friends and design and build your own board game based on your lives! If you need some memories of summer time to warm you up, consider making a scrapbook with all your photos. You'll get to reminisce about the warm old days while decorating! You could also get a taste of summer sunshine and colors by tie-dyeing! Check out the gallery for instructions on how to, and some creative ideas on what to tie-dye! How else do you stay entertained and creative inside on cold winter days?

article
Kid Inventors - Just like you!
Creativity isn't just limited to adults or artists - some of the most creative people are kids just like you! A lot of kids are actually creative inventors of things you know and love. That means you can be an inventor too! Did you know that ice pops were invented by an 11 year old on accident? He left his fruit soda outside overnight with a stick in it, and in the morning he had a sweet frozen treat! The trampoline and the snowboard were also invented by teenagers. Whether you have a simple idea or a complicated one, you can definitely invent something too. Start writing down and trying out your ideas!

Who do you share your art, writing, photography or other creative pieces with?
Thanks
for
voting!
Total votes: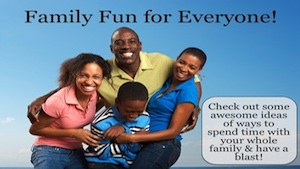 gallery
Family Fun for Everyone!
Check out some awesome ideas of how to have a blast with your whole family, no matter how old you are! View Now »

What did you get your friends and family for Valentine's Day (or what did you want)?
Thanks
for
voting!
Total votes:

article
Valentine's Day Fun Facts
Did you know...
-In the US, more cards are sent on Valentine's Day than any other day (except Christmas!)
-Over 35 MILLION heart-shaped boxes of chocolate will be sold this Valentine's Day. That is A LOT of chocolate!
-Teachers receive the most Valentine's cards each year, but pets will actually get 3% of all valentines!
Are you sure?
By clicking CONTINUE you will close your current game and your progress will be lost.
Sorry,
there was an error in processing your message.