If you could hold a world record for one thing, what would it be?
Thanks
for
voting!
Total votes:

What's your favorite way to stay active?
Thanks
for
voting!
Total votes: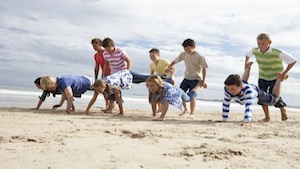 gallery
Get Active with Childhood Classics!
With spring around the corner, it's time to get active again! Get ready for spring sports with one of these classic ways to PLAY your way in to shape! View Now »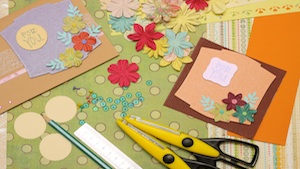 article
Springtime Scrapbooking
During your spring-cleaning spree, don't just organize your physical stuff, you can also organize your memories! You might have a lot of photos of you and your BFFs that you don't want to throw out or keep in a box under your bed, so display them in a scrapbook! You can buy one and decorate it however you'd like, or you can create your own! Put together a stack of construction paper & punch 3 holes in it, then tie ribbon through the holes to keep it together. From there, paste in pictures, notes, magazine cutouts and other sourvenirs to remind you of all the good times you've had. Don't forget to decorate it with markers, ribbons, glitter, stickers and more! Then have fun looking through it with your BFFs. :)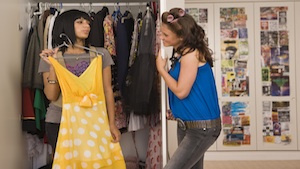 article
Best Friends Fashion Swap!
Spring-cleaning doesn't have to be a bore of a chore, make it fun with your friends & arrange a clothing swap! Take the things you don't wear anymore out of your closet & have your friends do the same. Then invite everyone over with their old clothes and swap with each other to find new outfits! Donate whatever doesn't get swapped to charity. Need an easy way to decide what you do & don't wear? When organizing your closet, hang all your clothes on hangers facing the same way. As you wear them, turn the hanger around. At the end of the year, see which hangers are facing the original way, and you'll know you never wore them - so donate them!

How do you stay organized?
Thanks
for
voting!
Total votes: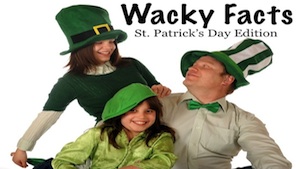 gallery
Wacky Facts: St. Patty's Day Edition!
Check out these wacky facts about St. Patrick's Day celebrations and superstitions! View Now »

If you could find anything at the end of the rainbow, what would it be?
Thanks
for
voting!
Total votes:
Are you sure?
By clicking CONTINUE you will close your current game and your progress will be lost.
Sorry,
there was an error in processing your message.