Valentine's Day Arrives in True
Disney Style! --

February 9, 2010


Whether you prefer flowers, cards, or boxes of bonbons, make this Valentine's Day a holiday that the entire family can enjoy. Disney Family....

How Imagineers Teach the
Colors to Dance --

February 2, 2010


There are big things underway at Disney's California Adventure Park, and the first of many exciting changes is almost ready to be unveiled. The lagoon near Paradise Pier is in the final stages of a ma...

New Adventures for "Walt Disney's
Comics and Stories"! --

January 26, 2010


Mickey Mouse and pals reign supreme as undisputed stars of the animated screen, but in the 1930s and 40s these Characters were equally popular in comic books and newspaper strips. Walt Disney Publishi...

Planting a Little Pixie Dust at Epcot --

January 19, 2010


Much of the country is locked in snow and ice as winter drags on ... and on ... and on. But at Walt Disney World Resort, where the only snow that falls is created by the magic of Imagineering, prepara...

Kick Off 2010 with Our Family
Vacation Quiz! --

January 12, 2010


Now that the holiday hustle 'n' bustle's behind us, let's look forward to all that a brand-new year (and decade) promises -- particularly health, happiness, and another fun family vacation! Want to be...

2009 Was a Very Good Year for
Disney Magic --

January 5, 2010


All over America, millions of unsung heroes give freely of their time and effort to help others. While athletes, actors, and politicians dominate the headlines and rake in the awards, not much time is...

2009 Was a Very Good Year for
Disney Magic --

December 30, 2009


As we count down the hours to 2010, don't forget that 2009 was jam-packed with many magical entertainment memories from across The Walt Disney Company. From movies and television to Theme Parks, Princ...

Discover the Gift of Reading in a Whole New Way --

December 22, 2009


Imagine a storybook with glorious full-color pages you can flip, that will read itself aloud if you choose, or let you read it yourself. That will define any word you don't understand, while telling a...

Open the Door to The Possibility Shop with Courtney Watkins --

December 15, 2009


There's a new shop in town – one that is always open, stocks everything you need to spur your creativity, and (best of all) never charges a dime! It's Jim Henson's The Possibility Shop online, hosted ...

Music Magic from the Bayou! --

December 8, 2009


"Kissing would be nice, no?" Most everyone remembers the childhood tale of the frog prince desperately seeking a magical smooch that will return him to his former suave, and very human, self. On Decem...

Visions of Holiday Sugarplums Dance on the Screen --

December 1, 2009


This year, a little early treat will fill stockings across the land– or at least, TV screens. On Tuesday night, December 8, audiences will learn who REALLY gets things ready for Santa's visits when t...

Christmas Trivia with a Disney Twist! --

November 24, 2009


'Tis the season for a holly-jolly trivia challenge about Disney holiday movies! From classic cartoon shorts to live-action feature films, we've collected the merriest questions to test your Disney mov...

Thanksgiving 411 from Family.com --

November 17, 2009


If any holiday says "Family," it's Thanksgiving. Pie, turkey, football, and more pie, all on a chilly November day in a warm, cozy home — could there be a better recipe for bonding with your nea...

Disney Couture Rocks the Catwalk! --

November 10, 2009


As anyone worth their faux fur knows, New York, Los Angeles, London, and Paris reign as the fashion world's top hotspots. So what's luring trendsetters from the House of High Style to the House of Mou...

Jim Carrey and the Many Faces of Scrooge --

November 3, 2009


"Bah, humbug!" When Charles Dickens penned his timeless Christmas tale about curmudgeonly Ebenezer Scrooge back in 1843, he never could have guessed the numerous film, television, and the theater adap...

A Celebration to Leave You
Hopping with Joy --

October 27, 2009


Nowhere in the world throws a better party than New Orleans, they say – unless, of course, it's the Disney Parks. Now the Big Easy and the Happiest Place on Earth are going to meet for a good time lik...

How Haunted Will Your Holidays Be? --

October 20, 2009


Tired of the same old ghosts, ghouls, and goblins that barely go boo in the night? If that answer's "yes," chill-seekers should check out Disney.com's Haunted Holidays, a new online experience filled ...

Peter Takes Flight Again with "The Sword of Mercy" --

October 13, 2009


It all began with a rock band. Or perhaps it began with a little girl who loved her bedtime story – but wanted to know more. Or maybe with Walt Disney's decision that J.M. Barrie's classic play "Peter...

The Imagination Movers Bring Rock
to a Whole New Level --

October 6, 2009


If your little ones want to rock 'n' roll all night, then Disney recording artists Imagination Movers are the perfect fit to entertain a mosh pit of roaring kids. But don't be fooled into thinking th...

Disney's First Princess Remembers
Becoming Snow White --

September 29, 2009


A graceful young girl twirls across the screen, and movie magic is born. The girl on the screen is Snow White, and the movie in which she appears, "Snow White and the Seven Dwarfs" will make screen hi...

Discover Your Inner Disney Villain --

September 22, 2009


We all identify with the struggles and triumphs of Disney's unforgettable heroes - wise Belle, courageous Aladdin, innocent Dumbo, noble Simba. They are truly universal characters, full of the virtues...

Fall Into Fun at the Disney Parks --

September 15, 2009


Psst — wanna know one of the best-kept secrets of the Disney Parks? Although a summer getaway is a glorious thing, there's a time to visit when you can see a whole different side of the Disney R...

The Disney Enthusiast's Guide to
D23 Expo Highlights --

September 8, 2009


Let's get right down to it ... the ultimate fan event in Disney history is only days away! Unlike anything The Walt Disney Company has ever embarked upon, the inaugural D23 Expo opens at the Anaheim C...

Peek Inside a Pirate Crew at the
Magic Kingdom --

September 1, 2009


"It's good to be goofy! It's the pirate mentality."

So says Dan Wise, and he ought to know. Dan is a Pirate Master at the Magic Kingdom Park, and it is his task to turn Guests into scurvy b...

On-screen Magic ... without a Wand --

August 25, 2009


Warlocks, witches, and wizards don't actually exist, but that hasn't stopped Hollywood from inventing some of the most memorable characters in film and television history. Ever wonder how all the magi...

Disney Stars Join Together to Help Kids Save the Planet --

August 18, 2009


Disney's hottest young stars are aligning to save the planet in a way that's sure to make a global impact. From Demi to Miley, young people are joining Disney's "Friends for Change: Project Green" and...

A Helping Hand for Back to School --

August 11, 2009


Another summer has flown by, and it's time for families to begin the annual autumn rush – back-to-school shopping, scheduling, planning, and stressing. But hold it right there – there's no reason for ...

The Walt Disney Family Museum Is Almost Here! --

August 4, 2009


At long last, construction at The Walt Disney Family Museum at the Presidio in San Francisco is almost done. On October 1, 2009, the world will be invited to step through the doors at last and take a ...

A Fairy Tale Vacation Come True --

July 28, 2009


Tired of spending the summer days indoors or vacuuming the sand out of your car after a quick day trip to the beach? Then pack your bags and jet away on a fun-filled vacation — Disney style. W...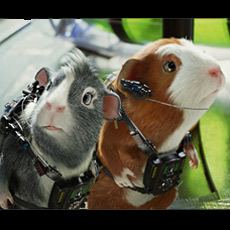 The Men (and Boy) Behind the Guinea Pigs --

July 21, 2009


Covert government spies are rarely cute, funny, and fur-covered, but in Disney's latest family film, "G-Force," the heroes are just that - a team of highly trained guinea pigs out to save the world. T...

D23 Expo ... The Ultimate Convention for All Things Disney --

July 14, 2009


Animation, movies, music, television, Theme Parks, theater, and more -- the magic of Walt Disney's incredible vision has touched the lives of millions in so many ways. Each with special memories, fans...

The Hall of Presidents Gets a
Major Makeover --

July 7, 2009


Walt Disney World Resort offers many thrills – but perhaps none make the heart beat faster in quite the same way that the Hall of Presidents attraction at the Magic Kingdom Park does. Here Guests enco...

Disney Trivia Goes to the Beach --

June 30, 2009


Summer really kicks off this week, and Americans are ready to celebrate the fabulous Fourth ... and hit the beach. So what better time to test your Disney smarts with a virtual trip to the sea? Disney...

Summer and Disneyland Make
Magic Together! --

June 23, 2009


Beaches, backyard barbecues, and picnics at the park ... these are great daytime activities for when the school year ends, but what can a family do to make summer nights sizzle? Try checking out Disne...

Give Dad the Gift of Golf --

June 16, 2009


Ties, mugs, aftershave – they're all classic Father's Day gifts, and dads throughout the land will receive them this June 21. But this year, why not surprise your own pop with a gift that will make hi...

Ginger Proves Skateboarding Isn't Just for Bros --

June 9, 2009


What do you get when you take two quirky 15-year-old guys, add in a love of all things Tony Hawk, and a desire to be the greatest skateboarders ever? The answer is Disney XD's next big hit show of the...

It's Time to Rock the Summer – Meet Last Year's Winner and Learn How --

June 2, 2009


Paige S. is in many ways a typical small-town teen, but last summer she had one very extraordinary adventure. Paige made a music video to Jonas Brothers' "Burnin' Up" and entered it in Disney.com's U ...

Up, Up, and Away with Director
Pete Docter --

May 28, 2009


Snipes, lost worlds, and a flying house ... who knew a feisty senior citizen and one overly enthusiastic kid could have so much fun? Disney·Pixar introduces this unlikely duo and the colorful c...

Cool Secrets of the Disney Water Parks --

May 19, 2009


When the mercury is reaching for the sky this summer, there's one vacation that's sure to help you keep your cool – a trip to Walt Disney World Resort's two deliciously wet water parks, Blizzard Beach...

Set Sail with Your Favorite Disney Channel Stars --

May 12, 2009


When the sun sets over the Caribbean this summer, the moonlit sky won't be the only place to see stars. Disney Cruise Line has teamed up with Disney Channel to offer eight celebrity-themed cruises thr...

Keeping "JONAS" Styling – On and Off Camera --

May 5, 2009


It takes a cast and crew of hundreds to bring a new TV show to life – the actors, the camera crew, the director, the ... stylists? That might not be the first behind-the-scenes job we think of, but it...

A Spoonful of Sherman — Richard Sherman Chats About His Remarkable Career --

April 28, 2009


"Chim Chim Cher-ee." "I Wanna Be Like You." "It's a Small World." They're the songs that we all grew up with, the classics — and they were all written by Richard and Robert Sherman. The Sherman ...

Experience the Planet Like Never Before --

April 21, 2009


Ever wonder about the world's largest land predator, how soon newborn whale calves are able to swim, or the little-known function of an elephant's ears? While the answers might surprise and amuse you,...

Sweet Spring Surprises Are in Flower at Epcot --

April 14, 2009


Every year, when spring is in the air, Epcot springs into bloom with the Epcot International Flower and Garden Festival. For a few weeks, this corner of the Walt Disney World Resort is turned into a f...

Go Mouse-to-Mouse with Dave Smith! --

April 7, 2009


Mickey, movies, and worlds of magic ... Disney's rich legacy spans more than 80 years, which adds up to quite a few pearls of trivia wisdom. Dave Smith, Chief Archivist for The Walt Disney Company, ha...

Fairy Fashion for Flower Beds --

March 31, 2009


With spring finally in full bloom and Earth Day on the way, gardeners all over America are taking off their sweaters and parkas and putting on their gardening gloves. The call of the sunshine, new blo...

"The Lion King" Brings South Africa to Las Vegas --

March 24, 2009


When "The Lion King" roars into Las Vegas later this spring, the creatures, sounds, and spirit of the Serengeti will come alive in a Broadway-caliber spectacular that proves it has richly deserved its...

How Walt Gave "Pinocchio" His Heart --

March 17, 2009


On the heels of the spectacular success of "Snow White," Walt Disney took a giant risk with "Pinocchio." There had been great doubt about the concept of animated feature films in the 1930s and 1940s,...

D23 – Unveiled at Last --

March 11, 2009


The rumors have been flying – just what do those three intriguing characters, D 2 3, stand for? And what is brewing at Disney? Ever since those mysterious "Are you 23?" posters, buttons and ads bega...

Spring Trivia Challenge Time! --

March 3, 2009


Winter's almost over, and spring is on its way at long last. To welcome it in, we've put together a brain-tingling trivia challenge to get your mental juices flowing. How much do you know about Disney...

Get Discovered at The American Idol Experience --

February 24, 2009


Love entertaining live audiences? Think you're destined for fame? Now aspiring singers can take a step closer to realizing their dreams as Disney's Hollywood Studios Theme Park in Florida unveils one ...

Who's Your Inner Fairy? --

February 17, 2009


What little girl hasn't dreamed of being a fairy? And no wonder -- whether it's being able to fly as lightly as thistledown, the delights of life on a micro scale, or just those wonderfully becoming f...

Action, Adventure, and Androids with Disney XD's Aaron Stone --

February 10, 2009


If Disney Channel has become a tween girl's BFF thanks to hits like "Hannah Montana" and "High School Musical," then the brand-new Disney XD cable channel promises to play cool older brother for boys....

Take a Chance to Celebrate! --

February 3, 2009


No two visits to the Disney Parks are quite the same, or made for quite the same reasons. And every family has a special story to tell, and so much to celebrate. This year, what special events, milest...

Movie Pirates Commandeer the Disney Wonder --

January 27, 2009


Dead men tell no tales, but what about pirates in the flesh? Uncover the real story this spring as Disney Cruise Line features an event sure to send shivers up any seafarer's spine. "Pirates of the Ca...

A Touch of Disneyland Romance --

January 20, 2009


Disneyland Park has been renowned as the "Happiest Place on Earth" since the very beginning. It's a phrase that most of us associate with beaming children in Mickey ears, hugging Peter Pan or Cinderel...

Disney On Ice Presents "Worlds of Fantasy" --

January 13, 2009


Mix one part pixie dust with four of your favorite Disney tales for a five-star enchanted evening you'll never forget! Lightning McQueen, Tinker Bell, Simba, and Ariel have laced up their skates to br...

Brought Together by Disney Parks --

January 6, 2009


Abraham Faust, Jr., says "Disney World is a magical place for families." No one knows better than Abraham -- a military communications expert, he spent a year and a half in Baghdad, setting up satelli...

Welcome 2009 with Some Magical Resolutions --

December 30, 2008


It's time to wish goodbye to 2008 and welcome a new year, full of promise and possibility. It's customary to make resolutions at this time of year -- although not always customary to KEEP them!
...

Visions of Fantasy Worlds Danced Through His Head --

December 23, 2008


What do bright red horses, angry dwarfs, and gumballs have in common? The answer is Skeeter Bronson, an unlikely hero portrayed by Adam Sandler in Disney's latest film, "Bedtime Stories." Opening nati...

Here Comes Santa Claus – 25 Years of the Walt Disney World Christmas Parade --

December 16, 2008


In a way, you could say that it really all started back in 1950, when Walt Disney was welcomed into homes around the country on Christmas Day, appearing in his first-ever TV show. Or you could say it ...

'Tis the Season for Disney Magic! --

December 9, 2008


The Christmas countdown may be well underway, but could your holiday use a bit more cheer? Need some help with your ho, ho, ho? Break away from the hustle and bustle with enchanting ideas from Disney ...

Celebrating Walt Disney, The Man Behind the Mouse --

December 5, 2008


1901 was an eventful year by any measure. Queen Victoria died, President McKinley was assassinated, and Guglielmo Marconi received the first successful telegraph transmissions. The world was at the cu...

Disney VoluntEARS Give Thanks --

November 25, 2008


This week, all around the country we will join hands around tables heaped with good things to eat. Thanksgiving is a time when families can gather to feast, celebrate, and appreciate their blessings.<...

From Story Artist to Super-Sidekick ... Mark Walton Rocks as Rhino! --

November 18, 2008


Mushu, Sebastian, and Zazu — the high-profile actors behind these tiny but mighty Disney Characters prove it's not the size of the sidekick but the wit in their wisecracks that wins audiences ov...

How Well Do You Know Disney's Beginnings? --

November 11, 2008


There's always something new and exciting going on at The Walt Disney Company, but this week we, at The Disney Insider, thought it would be fun to look back ... way back ... and see how much you know ...

The Gift of Disney Books --

November 4, 2008


With the holidays approaching, the eternal question always rears its head — what to give? Something that won't provoke allergies, be hard to wrap, spoil, break anyone's special diet, or clash wi...

And Now a Word from ... Tinker Bell! --

October 28, 2008


Faith, trust, and an extra dose of pixie dust please! Since her film debut in 1953's "Peter Pan," Disney's Tinker Bell has charmed legions of fairy lovers the world over. Appearances in movies, Disney...

High School Musical 3 — The New Kids Are in Town --

October 21, 2008


We've been through a lot with the Wildcats. From that first fateful "Spring Musicale" to the big game, summer jobs (and summer romance), we've laughed, cried, and danced along with Troy and Gabriella,...

Setting Sail with Roy Disney --

October 14, 2008


For millions of fans, Disney represents storytelling, animation, Theme Parks, family, and everyone's favorite, Mickey Mouse. Producer, director, and creative powerhouse Roy E. Disney (Roy O.'s son and...

Awakening Sleeping Beauty --

October 7, 2008


She's ever lovely, ever vivacious, ever charming and regal. "She" of course is the immortal Princess Aurora, the heroine of Walt Disney's animated classic "Sleeping Beauty." But this could also be a d...

Tails from the Set: Little Dogs Make It Big! --

September 30, 2008


Hollywood's hot new breed of celebrities is ready for their big close-up ... complete with polished paws and blinged-out collars. Wagging their tails into the spotlight, Rusco, Angel, Samson, and Arad...

The Art and Soul of Bolt --

September 23, 2008


Animation as fine art? With a nod to the past for inspiration, Disney's upcoming "Bolt" proves animated features can rival the beauty and power of any painting. Taking cues from the art world, Disney ...

Disney Goes to the Emmys --

September 16, 2008


Ever wonder what it's like to be nominated for an Emmy® Award? What would you wear on the red carpet, and would you rehearse your speech ... just in case? A new crop of nominees are facing the ela...

The World According to Disney.com --

September 9, 2008


For a quick getaway without leaving home, discover the global goodies found on Disney.com's International Web sites to see how Disney magic transcends cultures. Don't speak the language? No worries, D...

On the Move: The Imagination Movers Make Their Disney Channel Debut --

September 2, 2008


What does it take to change your world? Vision, determination, magic? Maybe the most important thing is a little ... imagination. At least that seems to be the case for Rich Collins, Dave Poche, Scott...

From Concept to Mailbox — The Journey of the Disney Stamp --

August 26, 2008


While Elvis might be the King of rock n' roll, Disney's Mickey Mouse and friends reign as the top selling stamp series in U.S. postage history. Selling over $211 million, they beat out the King's sta...

Pixie Dust-to-Go? Disney Magic Goes Mobile. --

August 19, 2008


Love music? Hear the hottest hits from Radio Disney live, watch music videos, request songs, and send shout-outs -- all from your cell phone. Curious about the next big blockbuster? Watch upcoming mov...

How Well Do You Know Disney Rock? --

August 12, 2008


From the swinging jazz of the Firehouse Five to the family-friendly sounds of songsters like the Jonas Brothers and Miley Cyrus, Disney has always been at the forefront of the latest musical styles. T...

Behind the Scenes with Handy Manny --

August 5, 2008


He's the can-do fix-it guy your preschooler just can't get enough of. Handy Manny and his friendly band of talking tools are always ready to help a friend or fix a problem -- no wonder he's made a spl...

Take a Journey into Part of Her World --

July 29, 2008


Ever wonder if a wee Snow White whistled while she learned to walk or exactly who read bedtime stories to baby Belle? While Disney Princess sequels show us what follows "happily ever after," we haven...

A Visit to the Presidio Construction Site --

July 22, 2008


Exciting things are afoot at the Walt Disney Family Museum these days, and we want to share them with you! This month, the Museum has an update on construction of the new site at San Francisco's Presi...

Bringing Back the Musical -- with a Kid Twist --

July 15, 2008


Everywhere, kids are bursting into song and dancing together. It's happening at high school, camp ... even the streets of New York. That's the premise of Disney Channel's new breed of entertainment --...

Let's Get Loud with the Disney Music Block Party Tour and Ralph's World --

July 8, 2008


Rock 'n' roll is here to stay and Walt Disney Records' artist Ralph Covert of Ralph's World has the enthusiasm and talent to prove it! Just slip into the roaring crowd at one of his swingin' shows wh...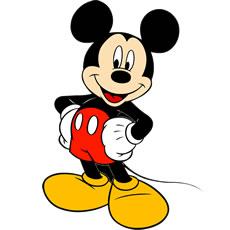 Disney Your Way --

July 1, 2008


No one knows Disney like you, the fans. And every week at the Disney Insider, we receive dozens of stories to prove it. Your fan spotlight stories make us laugh, smile, and sometimes wipe away a tear....

Do you hear what WALL·E hears? Chatting with Pixar's Sound Guru --

June 24, 2008


If a robot falls on a deserted planet, does it still make noise? According to sound designer extraordinaire Ben Burtt, the talent behind the stars of Disney·Pixar's "WALL·E," it most certain...

Test your Wonderful World of Disney Knowledge --

June 17, 2008


Summer is here and with it, so is the return of the beloved show, "The Wonderful World of Disney." Remember those days of grabbing the entire family, with popcorn in hand, and settling around the ol...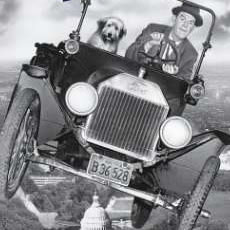 Look at the Magic of Special Effects Courtesy of the Walt Disney Family Museum --

June 10, 2008


There's a treasure trove of Disney lore and history right under our noses -- and right online. Although we're all excited about the construction of the Walt Disney Family Museum at San Francisco's Pre...

Divine Design from the House of Mouse --

June 3, 2008


Ready to chuck that threadbare chair for one with more flair? Sick of a sofa that screams anything but "au courant"? Now style-savvy customers can sprinkle a little magic into their home décor wi...

A Whole Summer of Disney Fun --

May 27, 2008


It's official - now that Memorial Day has come and gone, summer is here. It's a time to slow down, relax, and start thinking about fun. And this summer, Disney has no shortage of ways to make the most...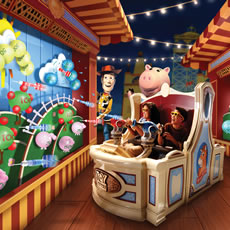 Thinking outside the toy box ... a Pixar playdate at the Parks. --

May 20, 2008


What happens when Andy's toys want to party their pull-strings off? Do they invite all their friends? Indeed they do -- and you're included! Toy Story Mania!, Disney's latest interactive undertaking, ...

A Prince Takes the Throne --

May 13, 2008


Lovers of Narnia, rejoice! "The Chronicles of Narnia: Prince Caspian" arrives in theaters May 16, and fans who have been hooked ever since "The Lion, the Witch and the Wardrobe" can hardly wait to see...

Celebrate Mother's Day, the Disney Way --

May 6, 2008


Mouse ears? Check. FastPass for Space Mountain? Check. Churros and popcorn? Check. Mom having fun? Oops ... Where is Mom?

The Disney Theme Parks are places where everyone can go to feel lik...

Nine Old Men Remembered --

April 29, 2008


They weren't old -- at least, not when they got the name. But there were nine of them, and they were Walt Disney's right-hand men. With the passing of Ollie Johnston on April 14, the Nine Old Men, the...

A Big Anniversary for Disney's Animal Kingdom, and a Big Hand for Wildlife --

April 22, 2008


Disney's Animal Kingdom Theme Park is turning ten -- it's been a lucky decade for Park Guests, and also a lucky one for wildlife, thanks to the efforts of the Disney Wildlife Conservation Fund. Establ...

From Mickey to Mommy ... Keeping It All in the Disney Family.com --

April 15, 2008


Renowned for entertainment magic worldwide, Disney has been sprinkling pixie dust around another arena to bring families closer together while making life more manageable. Disney Family.com, part of T...

Peek Through the Doors of the Walt Disney Family Museum --

April 8, 2008


Disney fans around the world have been waiting on tenterhooks for the Walt Disney Family Museum to expand from its virtual home on Disney.com to a physical presence on San Francisco's Presidio. The In...

Orchestrating Magic in Narnia ... All Over Again --

April 1, 2008


Telmarines, talking mice, and Minotaurs ... it's a wrap for the second installation in C.S. Lewis' Narnia series, according to director/producer/co-writer Andrew Adamson. "We're in the U.K. tying up t...

Making "The Little Mermaid" Sing on Broadway --

March 25, 2008


The world's most beloved mermaid has a new song on her lips these days -- and so do her friends and foes. When "The Little Mermaid" made its triumphant debut on Broadway, the beloved and familiar tune...

Spring in Bloom, Disney Style --

March 18, 2008




Have you ever wondered what it's like to enter a lush garden aflutter with hundreds of butterfly wings? Or how about escaping into a serene water garden? These are just some of the adventures await...

A Parade of Surprises --

March 11, 2008


On March 14, a whole new adventure will begin at Disney's California Adventure Park. It will be colorful. It will be exciting. And, sometimes, it will be ... wet.

It's the Pixar Play Parade, ...

Saving Disney Animation -- One Spot at a Time --

March 4, 2008


This week, we have reason to celebrate -- well, 101 reasons, to be precise! Because on March 4, "101 Dalmatians" debuts as a Platinum Edition DVD, in a beautiful digital restoration loaded with specia...

Hail to the Chief at the Happiest Place on Earth --

February 26, 2008


Since it first opened Disneyland has been a genuine American institution - and so have the Disney Parks that followed. So it should come as no surprise that the history of another American institution...

Big Pin Hunting at Disney --

February 19, 2008


Ask any Disney Pin enthusiast and they'll confess there's no sweeter jackpot than scoring that elusive, must-have pin from the most magical place on Earth -- Disney Theme Parks. The amazing camaraderi...
Who's Your Disney Dream Date? --

February 12, 2008


Looking for the perfect love match this Valentine's Day? Take our quiz to see which Disney Character best suits your personality, then celebrate with flowers, chocolate, and your favorite heartthrob! ...

50 Years Later, a Dream Comes True --

February 5, 2008


As the Year of a Million Dreams continues, the surprises keep coming. And nothing could be more surprising than the latest "dream come true" -- because the dreamer was Walt Disney himself! Walt had or...

Adults Afloat --

January 31, 2008


It's no secret that a Disney cruise can be the perfect getaway for a family traveling with kids - activities, tropical islands, and Disney Characters are just a few of the elements on a cruise that al...

Fairy-Tale Gowns for Real-Life Brides --

January 22, 2008


Attentive footmen...pumpkin carriages...a dashing prince. Growing up with classic Disney animated films leaves many little girls dreaming of their wedding, where they get to be a princess for a day. ...

Snow White Turns 70 --

January 15, 2008


In 1937, movies cost a dime and the country was in the depths of the Great Depression. Radio was an exciting new phenomenon, while TV was hardly a gleam on the horizon. And a young princess was about ...

Put Fun on Your Resume --

January 8, 2008


For many fans, a Disney job is the ultimate fantasy of them all. Think you have what it takes to make the magic? This year, you have the opportunity to prove it to the world. There's a very special ...

Resolve to Have the Best Vacation Ever in 2008 --

January 1, 2008


With the new year at hand, many of us are making resolutions. This year, rather than resolving to begin another diet or keep the checkbook register up to date, why not resolve to have fun? Planning yo...

A New Year's Created by Kids --

December 25, 2007


This New Year, Disney Channel is going, not to the dogs, but to the kids. Young viewers have spoken, and New Year's Eve and New Year's Day, they'll be watching their favorite episodes of Disney Channe...

Behind the Book of Secrets --

December 18, 2007


"Around Thanksgiving or Christmas, it's nice to be able to enjoy a movie with your entire family -- one that kids and grandparents and everyone can go to," says Jerry Bruckheimer. And that is the film...

A Very Disney Christmas --

December 11, 2007




Disney and the holidays have always been a natural match: they're both about magic, fun, and families. It's not surprising that from the very beginning, the holiday spirit has had a home at Disney....

Sail the Virtual Seas as a Pirate Bold --

December 4, 2007




Ah, the life of a buccaneer! The danger, the excitement, the loot -- and the freedom. The call of the open sea is irresistible, even for armchair adventurers who would never hoist a flag or swing a...

Under the Sea, Onstage at Last --

November 27, 2007


"Ariel is such a beloved Disney Princess -- I always loved her, and all the people who come to the show who I meet afterwards, they just love her. It's because she's so independent and has such a big ...

Making Beautiful Music Together – Again --

November 20, 2007




"Enchanted," opening November 21, is many things -- a comedy, an adventure, a spoof, a love story ... and a fairy tale. So perhaps it's appropriate that it brought about a real-life wish come true ...

The Newest Disney Legends Join the Family --

November 13, 2007




It felt like a family reunion. On October 10, when the 2007 Disney Legends were inducted at the heart of the Disney Studios, there were no paparazzi on the red carpet, and no posh posturing. The cr...

Become an International Treasure Hunter -- Online --

November 6, 2007


The glitter of coins and precious metals ... the thrill of discovery ... the lure of becoming rich overnight. It's no wonder so many of us daydream about finding hidden treasure. And it's one of the r...

A Family Finds Adventure with Disney --

October 30, 2007




"It seems to me that Disney is all about that magic moment - like the fireworks over the castle in Disneyland or Disney World," says 19-year-old Billy Joe Marrero. "And Adventures by Disney really ...

Ten Ways to Spook It Up Disney-Style --

October 23, 2007




It's October and Halloween is in the air. This year, why not take some family-friendly Halloween tips from Disney? We've got some sparkling suggestions for Halloween fun that won't spook the little...

A Prince of a Guy --

October 16, 2007


They say there are no princes any more, but not too long ago one was walking the streets of Manhattan -- dancing, singing, and bumping into passersby with his puffy princely sleeves.

The roya...

Another Year of Dreams to Come! --

October 9, 2007




2007 has seen families entering a fairy-tale realm within the Magic Kingdom to spend a night living like princes and princesses. It's found Guests throughout the Disney Parks gifted with surprises ...

Making "The Jungle Book" Swing --

October 2, 2007




Like Rodgers & Hammerstein or Lerner and Loewe, Robert and Richard Sherman are one of the great American songwriting duos, with a parade of memorable hits penned for Disney. Sherman brothers' songs...

How Well Do You Know Disney Showbiz? --

September 25, 2007


Give our regards to Broadway -- it's a banner year for Disney on the Great White Way. With "The Little Mermaid" coming in November, "Mary Poppins" wowing audiences and critics alike, and "The Lion Kin...

Disney.com Among Web Top 10 --

September 18, 2007




Disney.com has been The Walt Disney Company's home on the Internet for more than 10 years – an eternity in Web time, when trends come and go in the blink of an eye. But that doesn't make Disney.com...

Every Day a New Adventure --

September 11, 2007




Most likely right at this moment, somewhere in the world, families are exploring, laughing, and learning. Maybe kids are rolling pastry with an Italian chef, or maybe adventurers are kayaking throu...

Making the Haunts Even Happier --

September 4, 2007


That old, creepy, uninhabited mansion -- you know, the one where you sometimes hear mysterious sounds and see eerie apparitions? I think something's going on up there. Ever since June, I seem to hear...

The Eternal Allure of the Disney Princess --

August 28, 2007




Ever since "Snow White and the Seven Dwarfs" first graced the screen in 1937, little girls everywhere have been enchanted by Disney Princesses. But don't be fooled into thinking that these ladies,...

Great Disney Art on Call --

August 21, 2007




The Walt Disney Company is dotted with archives holding the assembled creative treasures of nearly a century of creativity. From the treasure troves of Feature Animation to the Imagineering Library...

A Star, Enchanted by "Enchanted" --

August 14, 2007


It's about magic. It's about music. It's about what happens when dreams meet the real world.

But, for "Enchanted" star Amy Adams, it was especially about The Dress.

"Enchanted," com...

It Could Happen to You! Lucky Dreamers Tell Their Tales --

August 7, 2007


"Nobody ever wins those things. And besides, I certainly wouldn't win." Is that how you feel about sweepstakes, contests, and prizes in general? Many of us do - especially when the prizes are as fabul...

Underdog Has His Day --

July 31, 2007




This summer, Disney's really going to the dogs. Or, at least, to "Underdog"! The heroic caped canine is soaring on to screens nationwide on August 3, and you'll never look at your pup the same way ...

Billy Ray Cyrus Sees Stars --

July 24, 2007


If there's a Renaissance man in these opening years of the 21st century, Billy Ray Cyrus has got to be it. In addition to his award-winning career as a country music artist, he costars with his daught...

Room for Imagination --

July 17, 2007


For every kid who's ever dreamed of having a special place of his or her own, with amazing pets, games to explore, and rooms to decorate in any way imaginable, a new kingdom online has opened its door...

Plan a Swashbuckling Summer --

July 10, 2007


We're well into summer vacation, and across the land the dread forces are gathering. Wild-eyed, destructive hordes ready to rise up and create chaos wherever they appear – looting and pillaging and sp...

Red, White, and Disney Trivia Challenge! --

July 3, 2007


This Independence Day, let the mental fireworks fly as you tackle some tough trivia. Disneyana and Americana just naturally go together -- Walt himself was a product of the American heartland and disp...

Brad Bird Whips Up a Little "Ratatouille" --

June 26, 2007


"You're trying to get a lot of different ingredients to work well together -- that's what moviemaking is. It's very much like cooking and trying to make the ingredients balance just right," says Brad ...

The Double Life of Miley Cyrus --

June 19, 2007


"I think everyone has a dream that they want to become. What's cool about 'Hannah Montana' is that it shows that a girl can live her dreams. It might not be becoming a rock star, but they can relate t...

Best-Kept Secrets of the Disney Parks --

June 12, 2007


You've come, you've seen, you've experienced. Every Disney Park has its "must-dos." Soarin' Over California. Mission: SPACE. The Haunted Mansion. Expedition Everest. Pirates of the Caribbean. If you'r...

Keeping the Magic in the Family --

June 5, 2007


Parents looking for information on family dilemmas in this digital age have no problem finding it -- the problem is that these days, there's so much information out there that it's hard to know where ...

Hanging with the Rat Pack --

May 29, 2007


Mickey and Goofy. Buzz and Woody. Ariel and Flounder. Pinocchio and Jiminy. Marlin and Dory. Both Disney and Pixar have given us many great duos --friends through thick and thin, good times and bad .....

At Trilogy's End -- Writing the World of "Pirates" --

May 22, 2007


"How often do you get to watch something that no sane person would ever even attempt to film?" asks Terry Rossio. Thanks to Terry, his writing partner Ted Elliott, and the rest of the team that has cr...

Dive Into Disneyland's Newest Attraction --

May 15, 2007


Behind a wall of secrecy at Disneyland Park, tantalizing sounds have emerged for months now to tease Disney fans. There's something big going on in the old lagoon where the Submarine Voyage once embar...

"Star Wars" Weekends with Star Warwick Davis --

May 8, 2007


For a few weekends every year, Disney/MGM Studios Theme Park becomes an outpost of a galaxy far, far away -- unearthly characters in getups beautiful and bizarre roam the streets, browsers congregate ...

Throw Mom a Marvelously Mad Tea Party! --

May 1, 2007


Burned out on the same old brunches and cards for Mother's Day? This year, why not get a little wild, a little funny -- go a little mad, in fact? She'll go crazy for our "Alice in Wonderland" inspired...

Daniel Powter's Disney Dream Come True --

April 24, 2007


Ever wonder what it would feel like if you were living in "The World You Dreamed of Lately"? Singer/songwriter Daniel Powter should know -- his song "Bad Day" has become an international sensation and...

A World of Excitement Approaches --

April 17, 2007


It's looming on the horizon -- the Jolly Roger fluttering from its mast. It's the adventure of the summer. Although it won't make landfall until May 25, anticipation is already growing for "Pirates of...

Short, Shining Moments with Disney --

April 3, 2007


Every day at the Disney Insider, we hear wonderful stories from the biggest Disney fans of all -- you, our readers. We spotlight your tales of Disney Park proposals, lost-and-found children, and helpf...

Wilbur and Walt - the Disney Touch in "Meet the Robinsons" --

March 27, 2007


"I've been a fan of Disney ever since I could remember -- dare I say that I was a 'Disney nerd.' I loved everything, but especially animation and Theme Parks. As a kid, I had two dreams -- one of them...

Peek at the Latest Walt Disney World Attraction --

March 20, 2007


Ever seen Turtle Talk with Crush at Epcot® or Disney's California Adventure Park®? Kids are spellbound as Crush interacts directly with them -- somehow, the big sea turtle knows they're there ...

Looking Deeper into "Meet the Robinsons" and the Future of Film --

March 13, 2007


Phil McNally looks at things a little more deeply than most people do -- but then, that's his job. As the "stereoscopic supervisor" for the upcoming Disney film "Meet the Robinsons," it's his job to b...

Tink and Wendy -- Together Again --

March 6, 2007


Fifty-four years ago, a young woman and a young girl met on a large, clammy, empty soundstage to inspire a group of artists to create a masterpiece. The masterpiece was "Peter Pan." The young woman, M...

Catch the Boys of Summer This Spring --

February 27, 2007


Well, summer may still be a long time off, but you can catch the boys of summer right now, up close and personal -- and take in some glorious greenery and family fun into the bargain. It's all happeni...

Get Pepped Up with "High School Musical" Spirit --

February 20, 2007


Just like its spunky online couple, who keep following their dreams past all obstacles, "High School Musical" just won't quit. The Disney Channel original movie has become a genuine pop-culture phenom...

Friendship and Magic - the Road to "Bridge to Terabithia" --

February 13, 2007


Kids who discover a wonderland where friendship comes first and anything is possible -- that's the heart of the new Disney film "Bridge to Terabithia," which opens this Friday, February 16. And accord...

Plan a Sweet Valentine's Evening for the Whole Family --

February 6, 2007


Ah, Valentine's Day -- hearts and flowers, chocolate and champagne, x's and o's. But love doesn't just mean grown-up romance. Parents love kids, children love their parents, and siblings love each oth...

"Bridge to Terabithia" author Katherine Paterson on Seeing the World of Her Book On-Screen --

January 30, 2007


Acclaimed children's author Katherine Paterson has garnered a slew of honors, including two Newbery medals and two National Book Awards among many others, over her long and distinguished career. She h...

Swashbuckling Thrills and Royal Girls -- Now at the Magic Kingdom --

January 23, 2007


Walt Disney World Resort has always been a place where dreams come true. And starting this week, Guests have the chance to live out two of the most popular fantasies around. If you've always wanted be...

Peek Inside the New Disney.com --

January 15, 2007


Big changes are on the way to Disney's Web site, and we wanted our readers to be among the first to get a peek at what's coming, and how you can make the most of all the cool new features. Disney.com...

Beat the Winter Blahs with Ideas from FamilyFun --

January 9, 2007


The excitement of the winter holidays is over, but Old Man Winter is just getting settled in -- for a long, chilly stay. It can be a hard icy slog to spring, as kids and grown-ups alike get more than ...

Healthy Families Get a Helping Hand for the New Year --

January 2, 2007


This time of year, many of us resolve that it's time to take a hard look at what we're eating, and make some changes for the better. One small piece of the healthy-eating puzzle has gotten a little ea...

Walt Disney Family Museum: The Ground Is Broken for a Groundbreaking Place --

December 26, 2006


We are honored to bring our readers some great news -- plans have been announced for on a Walt Disney Family Museum on San Francisco's Presidio. The museum will give new life to a historic building, a...

We Love a (Walt Disney World Christmas) Parade! --

December 19, 2006


This year's parade will start off with a bang, courtesy of a very special opening number. With a Parade during Disney's Year of a Million Dreams, who better to open things than a group of true America...

A Castle Suite Fit for a Princess --

December 12, 2006


For everyone who has ever dreamed of becoming fairy-tale royalty and dwelling in an enchanted castle -- even if only for a night -- the Magic Kingdom Park at Walt Disney World Resort is about to becom...

Happy 105th Birthday, Walt! --

December 5, 2006


More than a century ago this week, a young Chicago family welcomed their fourth son into the world. Elias and Flora Disney named their new infant after their pastor, and gave him his father's name fo...

Let's Talk Turkey About Trivia --

November 28, 2006


It's time to shake off that Thanksgiving-feast-induced haze and get a good workout! Well, a good mental workout, anyhow. We have more tough Disney trivia questions for you to tackle, this time with a ...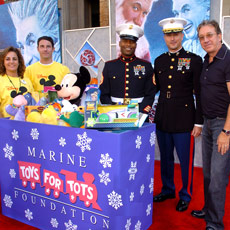 It's the Most Wonderful Time -- for Toys --

November 21, 2006


Once again, the holidays are upon us -- the gifts, the family gatherings, the good cheer. And once again, The Walt Disney Company is partnering with the Marine Toys for Tots Foundation to help make th...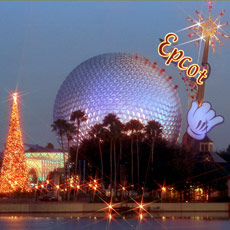 Time to Talk Turkey at Walt Disney World Resorts -- the Holidays Have Begun! --

November 14, 2006


All around America, Thanksgiving weekend is marked by football, kitchen cleanup, shopping, leftovers for lunch -- and millions of trips to the attic, as families get out their cherished decorations to...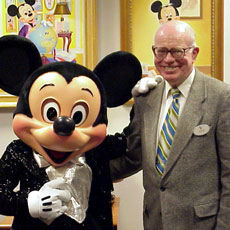 Dave Smith on Disney -- A to Z and Everything in Between --

November 7, 2006


He's the man who knows it all. The guru of all things Disney. Someone who has met every Disney luminary from Walt Disney (briefly, during a childhood Disneyland trip) to Robert Iger. And the guy who c...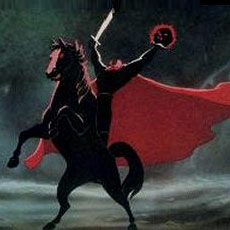 A Haunting History of Disney Halloween Treats --

October 31, 2006


Maybe it's because Walt Disney never lost touch with his own inner child, but Halloween -- a favorite holiday for many kids -- and Disney seem like a natural fit. On this Halloween, we thought it woul...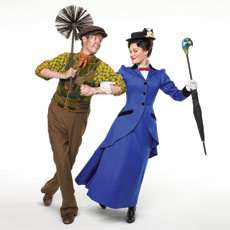 Chim Chim Cher-ee on Broadway --

October 24, 2006


The new musical previews at Broadway's historic New Amsterdam Theater, ready for its opening on November 16.

The New York show features several revised musical numbers, some changed staging t...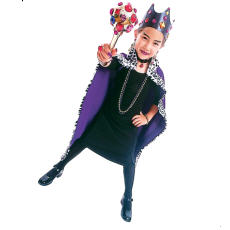 Plan a Perfectly Villainous Halloween Party --

October 17, 2006


When we went looking for a fresh twist on a Disney-themed Halloween bash, we decided to turn to the baddie that started it all -- the first, possibly worst, Disney Villain. "Snow White"'s Evil Queen h...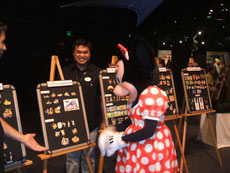 Creating a Disney Collection to Be Proud of --

October 10, 2006




An ever-growing number of Disney fans have taken the jump to owning a slice of Disney for their own. Whether it's a lanyard full of pins to keep and trade, a portfolio of exquisite original Disney ...

Where Dreams Really Do Come True! --

October 4, 2006




The Disney Parks have always been places where dreams come true -- you have only to look at the smiles on Guests' faces to know it. Any theme park offers food, thrills, and fun, but Guests at Disne...

Fall in Love with "The Little Mermaid" All Over Again --

September 26, 2006




A flash of red hair, a flick of translucent fin -- children and dreamers everywhere immediately recognize her as Ariel, the little mermaid. Since 1989, "The Little Mermaid" has enchanted audiences ...

A Whole New Halloween --

September 19, 2006




This year, Disneyland Resort is full of Halloween treats for little boys and ghouls as it has never been before, with the debut of Disney's HalloweenTime. From September 29 through October 31, Disn...