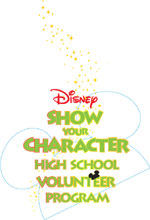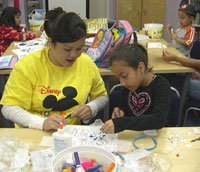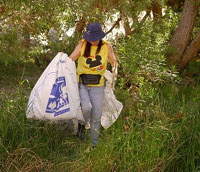 GETTING STARTED
This section is designed specifically for teachers and students to help them begin their work.
Form a Disney Show Your Character volunteer team. This team should have between 25 - 40 members comprised of juniors and seniors. The team must be supported by a teacher or school staff member.
Get to know each other. Spend time talking about interests, activities and hobbies. Focus your discussion on issues you see in the community and how young people can get involved and make a difference.
Find a problem to solve. Ask questions about problems in the community. Consult parents, teachers or other adults and get their input. After you've done your research, come to an agreement with your team on what issue you want to tackle.
Work with the Volunteer Center of Los Angeles. VCLA will help you to identify a non-profit partner and define the scope of the project. Make sure you consider how much time and resources you have available.
Meet with the non-profit and your Disney project advisor. These partners will assist you in planning the project. Be clear in advance about what needs to happen during the project and who is responsible for getting it done.
Put your plan in action. Download this Project Worksheet.
Document the process and complete the work. Taking notes and pictures throughout the process allows you to share what you've done and learned with others.
Celebrate your accomplishments!