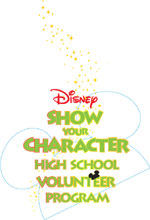 Volunteerism has a long, proud history at Disney. Disney VoluntEARS, employees of the company who "show their character" through volunteerism, have devoted several million hours of personal time to brightening the lives of those in need in their local communities. The Disney Show Your Character High School Volunteer Program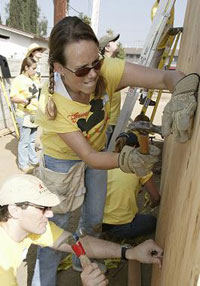 is designed to share Disney's passion for service with young people by bringing students and local non-profits together to address the vital issues facing our community.



Disney is pleased to provide Los Angeles area high school students with this innovative program that will:
Support established curriculum standards for character education and service learning
Educate students about community needs
Develop partnerships between schools and the community
Foster civic responsibility and a passion for volunteering
Those who participate in this program receive meaningful benefits.
Students will:
Gain a deep and well-rounded understanding of issues and challenges in their community
Develop first-hand knowledge of non-profits and the services they provide
Gain valuable organizational and communication skills as they implement projects
Earn community service hours
Participating seniors become eligible to apply for a Disney Show Your Character college scholarship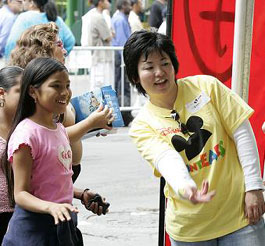 Schools and teachers will:
Participate in a program that enhances academic curriculum while strengthening the character and civic responsibility of students
Establish partnerships with non-profits that benefit both the school and the community
Earn a Disney Show Your Character grant
Non-Profits will:
Implement a valuable community service project with the assistance of dedicated youth volunteers
Share their mission and programs with tomorrow's leaders
Earn a Disney Show Your Character grant
OVERVIEW
2006-2007 SHOW YOUR CHARACTER SCHOOLS
GETTING STARTED
RESOURCES
TIMELINE
Click here for the PDF of this article.